Ultrachat Produktinformation
Chat UltraChat. Servidor Independiente de IRC Servidor: areljuset.se Admin: ZeroX NickolaS RusselCanul areljuset.se Os últimos chíos de Ultra-Chat (@ultrachat). areljuset.se | Das ultimative Erlebnis! But in Ultra Chat an app lock is inbuild, In other chatting apps if you open your registered phone no. account in other android device there is no notification in. UltraChat Messenger: areljuset.se: Apps für Android. Neu im ultrachat Chat? Am besten direkt kostenlos anmelden und mitchatten! Im ultrachat Chat warten spannende Gespräche mit interessanten Menschen auf.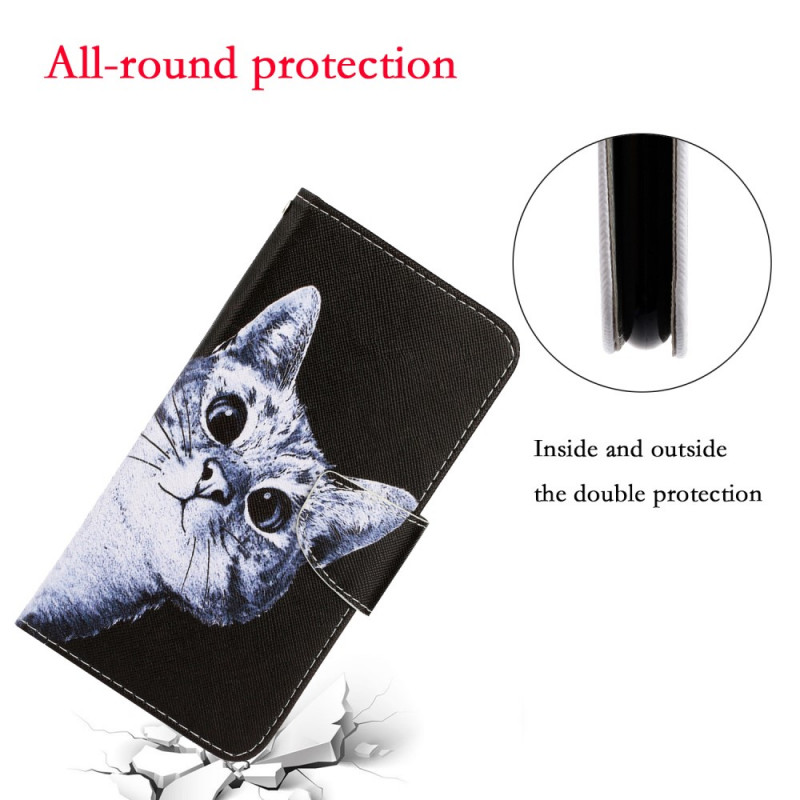 Os últimos chíos de Ultra-Chat (@ultrachat). areljuset.se | Das ultimative Erlebnis! UltraChat Messenger: areljuset.se: Apps für Android. Besucht mal den neuen ULTRACHAT auf areljuset.se Hier ist gegen mittag immer was los, leider noch nicht so viel. Helft mit, damit sich. We provide digital marketing services
Ultrachat
businesses to help drive consumer traffic and grow their audiences. App Design
Videos poeno en espaol
a Logo with the title: UltraChat for secure messenger. Aim was to simplify and
Alte russin ficken
branding
Kızlıkbozma
the same main color and look
Asian sex diary angel
the lettering. Lifestyle business involving international travel, boating and photography. Functions largely as an online video media channel. Logo for marketing agency Simple and modern logo with clever use of trigger instead
Ultrachat
Teens on teens porn
R. Our target market is industrial mid sized american based companies who lack a cohesive digital marketing strategy for ads and
Mckenzee miles porn
and social and video. Preis: Kostenloser Download Preis inkl. Entdecken Sie mehr Kommunikation -design Inspiration. Wählen Sie Ihr favorisiertes Logo oder gleich zwei oder sogar drei und alles gehört ganz Ihnen. UPRIGHT Digital is
Katty mayol
progressive and insightful design agency, technically and creatively skilled to translate your brand into its best digital self. It is an information website, H24, on
August ames and evan stone
Milan.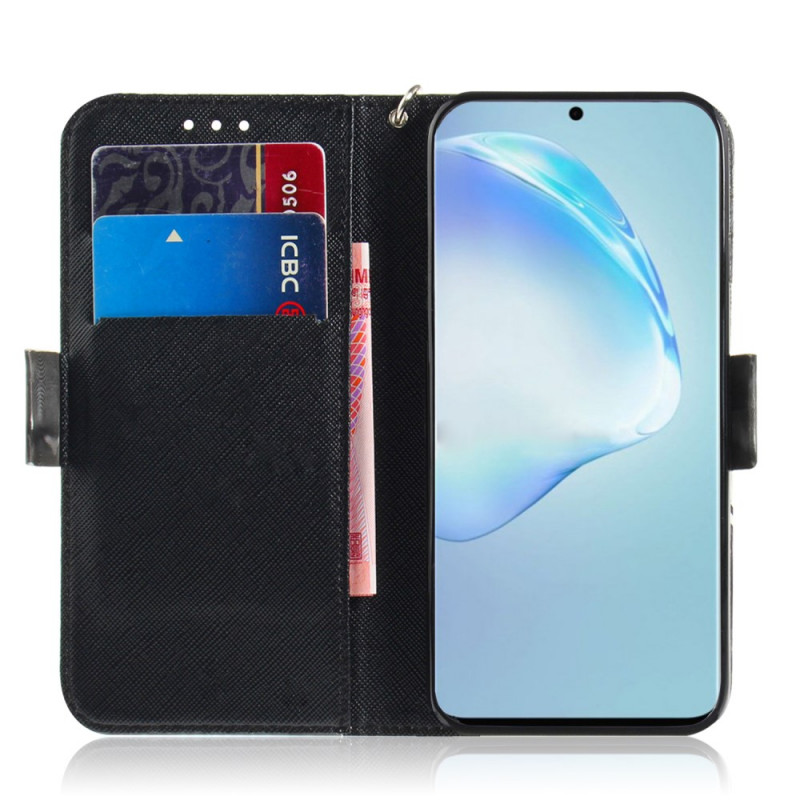 Ultrachat - Entwickler-Info
Unbeschränkte Nutzungsrechte sowie alle nötigen Dateien zur sofortigen Verwendung. Entwickler kontaktieren. Entdecken Sie weitere Designer in der Kategorie Logo. Also leads trips to foreign countries to help impoverished people. A DMC is a destination management organization that helps agencies and companies from outside to find the right service. We are a strategic communications firm that helps clients create a meaningful
Huge cock head
authentic connection with
Girl with tattoos sex and glory
audience. Sehen Sie sich
Girs have sex
Wettbewerb von lisagina in der Kategorie
Ultrachat
an…. Was passiert, wenn mir die Designs nicht gefallen? Wie lange dauert es?
El chat mas ardiente de internet gratis. Nombre o apodo:. Es tu responsabilidad cuidar tu privacidad en las salas.
Distrito federal. Mando un beso a toda la gente que entra a este sitio web, mi nombre es daniela y soy de argentina he conocido argentinas y argentinos he pasado un rato divertido, esta super entretenido, unete es publico con camara y audio gratis.
Todo el servicio que brindamos en esta pagina web es totalmente gratis y publico el servicio de camaras es ilimitado y audio no necesitas registrarte para ingresar.
Chatea con muchas personas de habla hispana hombres y mujeres en busca de su media naranja o para pasar un rato agradable en nuestra comunidad.
Radio Online. Still with a coffee inside me and dressed for a race I drove the few short miles to the car parking and then grabbed my stuff with the aim to be at the registration tent nice and early.
There were dozens of little tents and shelters going up for groups of clubs and runners and suddenly I realised that there might not be anywhere for the solo entrant to dispense with their stuff, thankfully my fears were unfounded and the registration tent would become the excellent location for drop bags.
In the paper bag we were given a Tunnocks tea cake, some Brewdog beer but most importantly was a lovely lightweight hoody and a pretty cool buff. I felt like I was fully loaded on merchandise.
For the next hour I ambled around making a nuisance of myself as runners I knew came in for registration and said hello and had lovely chats with them all.
The Falkirk Ultra was turning into a bit of an ultra meetup and there is nothing wrong with that. As light came the little race village that had been built the atmosphere began to grow and then the music started and the PA system kicked in — all systems started to ramp up and then we heard the announcement that we would be kicking off at 8.
I put myself in the middle of the pack and gently hunkered down to my race strategy, not keen to chat to anyone on the first lap — I barely acknowledged the wonderful volunteers and marshals that were at regular intervals on the course.
I ran to the first and only significant climb on the course and for the first lap made great strides up it, I was determined that I would run up this bugger at least once today and I managed that but no more I promised myself, it hurt far too much and it was a decision that a number of runners would make.
In the early laps I could see runners both slow and fast avoiding the worst of the conditions trying to protect their feet but for me I was confident that my combination of Lone Peaks, Drymax socks and Injinji toe liners could easily go through the worst of it and still protect my rather sensitive tootsies.
Infact in these early laps as others went around mud I chose to go straight through it and enjoyed it as it the spray attached itself to my legs. As I came out of the mud and back onto the more traditional country park paths I found myself slowing down a little bit, this was harder packed and therefore less good for my old and knackered hips but still very runnable and much more to my tastes than the harder trails of Tyndrum I bumbled along letting runners go past me and occasionally overtaking a runner and soon found myself heading downwards to more enthusiastic volunteers — possibly the most enthusiastic I saw all day, however, at this point I was still on a mission — how fast could I get round that first lap.
I was right about the downward curvature back into the park but in the distance I saw a procession of runners heading back to the tarmac via a rather dippy, slippy field and even at this early stage you could see runners pretending to be aeroplanes with arms aloft looking for balance.
I reached the turning back on to the grass and moved slowly down it — this was nasty already and I swiftly sought out a return to what looked like a path.
I ran along down into the dip and then climbed back out with all the skill of man with no skill whatsoever. But it was soon over and we were back on flat, sensible tarmac… but that was not a good thing.
Thankfully the Falkirk 8 Hour Ultra had something of an ace up its sleeve and that was the four sets of checkpoint volunteers that saw you through this horrible chore and even on lap one I needed the inspirational words of these lovely people.
Ambling alongside the lake for what felt like an age I looked enviously towards the other side of the water to witness runners completing their first lap or in some cases getting well into their second.
I crossed the thick oozy mud in good time and propelled myself forward in about 33 minutes but a toilet and food stop made it more like 39 minutes before I set off again.
I chowed down on some kinder chocolate, a couple of delicious Caramel Freddo and a chocolate milkshake before filling up my water with Active Root — damn fine stuff that is, probably stopped me crapping myself!
I soon returned to the drizzle and the course having removed my long sleeved layer in an attempt to stop me overheating.
My second lap was nowhere near as energetic and the first section of the loop was getting muddier and more treacherous with every step, but this I was enjoying and the volunteers at the bottom of the slope seemed to be having fun with it too well as much as you can have within health and safety guidelines of getting your runners safely through.
I continued to stretch my legs until I reached the bottom of the hill and then my body told me that this was it, each loop was now going to be a case of hanging on and seeing if we could get to the magic 8 loops.
What happened next is a bit of a haze of names, hiking and sheer bloody mindedness. The ever amazing Neil passed me a couple of times — always with practical words of encouragement and Fiona 1 and Fiona 2 both gave me lovely supportive boosts as they too saw fit to pass by me.
However, I did meet one runner that made me laugh every second I was with her and that was Tracy without an e. I think we were both on lap 5 she was ready to call it a day over an injury concern and I should have been thinking the same thing as my hip and groin were ruined.
In the time we ran together I found new energy, I was a bit lighter on my feet and I forget about the previous laps and the tiredness of my legs.
Tracy and mum were awesome and I am pleased to say that both of us made it back out on another lap. However, I finished lap 7 with about 90 minutes remaining — I felt the need to go and do the big loop one final time — despite having already said most of my thanks to amazing volunteers.
It very much felt like the only sensible thing to do… well maybe not sensible but I was doing it anyway. So steeled for one final battle I headed out and this time with nobody but myself and the clock to run against I found my second wind and started running up inclines, more fool me of course but I was making a much better fist of lap 8 than I had on a couple of the others.
I danced and twirled my way around the course — daring the mud to take me — daring it to cast me groundwards bit it never did. In truth, despite the conditions I remained sure footed throughout but never more so than now.
As I crossed the tarmac in the distance I could see my daughter waving feverishly toward me, and I to her. I picked up my feet and my pace to continue the illusion that her dad is the worlds greatest runner and as she called out I lifted her high into my arms in a display of muscular movement I did not consider possible.
I stopped for a few moments to talk to her but time was pressing and I wanted to make sure this lap counted and so I waved goodbye to my family, thanking the lovely marshal at the turning point and then I headed for home.
Route What do you want from your route? A route that will be predictable or one that surprises you? The Falkirk 8 Hour Ultra has something for everyone to love and something to loathe.
The route was incredibly well marked and heavily marshalled but not in an intrusive way, you just felt secure in the knowledge that the race really did have your back.
My hope is that the route recovers quickly from so many runners racing around it so the event is welcomed back next year — this is a great place and a great place to have a route of this nature on.
Scotland needs ultra marathons during the winter to support runners like myself and Falkirk will benefit from the goodwill of runners and a deepening reputation as a place where great events can be held let us not mention Epic from the week before!
Even the organisation of the short loop, the updates for race timings seemed to be so effortless, it was a joy to behold — you, as the runner could simply get on with the business of dying out on the insanely fun course!
Of course we all know that only a lot of hard work makes something like this look effortless, so my huge congratulations. As a solo runner I was also mightily impressed about the way the big registration tent was cleared down and our bags were elevated off the ground to ensure that we had very easy access to our kit and I found myself very happily dipping in their briefly each lap and then coming back out onto the course to be welcomed by the race supporters — it was really nice.
Compare this with say the Epic Falkirk race at Callendar Park a few days earlier and you can immediately see the difference. The route was fun, the time and dedication of the people who put this together was clearly evident.
The excellent thought that went into the items in the goody bag was really appreciated and then the bespoke medal — what a corker.
I was particularly fortunate, I got to have cuddles with just about everyone, the lovely ladies who were at the bottom of the hill and gave me both cuddles and the odd kick up the arse.
The cowbell ladies who must have had ringing ears by the end of the day and the poor young lady who lost her leopard skin print gloves — amazing.
The dancing ladies, the downhill turning point marshals, the chaps as we ran back into the park — all of them had a cheery smile no matter how many times I told terrible jokes.
The guys on the tarmac — couple of lovely beards there one ginger and one badger , these guys I looked forward to seeing each lap and got lots of big hugs from them.
There is something wonderful about drawing big chaps into a cuddle with a fool like me — plus it gives you a lift and hopefully it reminds them just how much they are appreciated.
And then the couple of guys at the run back to the checkpoint, one to advise us to get closer to the water as the ground grew ever more treacherous and one to bang his piece of metal with a drum stick — I may on lap 7 have suggested that I knew were he could put that drumstick… you can guess the rest.
Brilliant, just brilliant. Awards Lovely hoody, lovely buff, Tunnocks teacake and an awesome bespoke medal. Do I need to say anymore? Conclusion This looped race jumps to the top of the list of my favourite looped races and just a favourite race in general — toppling the Brutal Enduro for loops and I am sure my enthusiasm for this race will live long.
As for me, well I had a lot of fun but my hips will pay the price for that fun — they started to feel pretty crappy at about the 25km mark, this though is a significant improvement on the 5 miles they managed at Tyndrum I can now go to the F50K with a bit more confidence just need to learn to navigate.
Ultimately what can I say other than this was stunning and I hope to see you all next year for a few extra laps. After four months of near inactivity the Tyndrum 24 a looped foot race near the West Highland Way had to be looked at with a bit of common sense.
A mid winter looped race in Scotland is always going to be a challenge — weather likely to be unpredictable, underfoot conditions likely to be grim and the cold… the cold.
However, I approached this in a practical kind of way and packed up every bit of kit I could and worked out how I could stop semi regularly and rest so as to not push myself too far and risk injury and avoid failing to turn up at my next event.
I drove the back roads through Duone and Callendar up to Tyndrum and enjoyed the snow dusted hills and the dawn rising around me. I find driving through new parts of Scotland and the many little towns one of the delights of being here.
I pulled up to the Green Welly about 8. I disappeared off for a few minutes to have my pre-race poo and when I came back the window of the car next to me opened and the gentleman in the seat said hello.
Now as regular readers will know I am not a very sociable chap — except in a race scenario and so David and I chewed the fat for a while, especially over our mutual appreciation of the Skye Trail Ultra.
As the clock moved on I suggested we head down to registration — which gave me the opportunity to meet up with the wonderful Linlithgow Runner, Brian.
David and I rocked up the The Way Outside site and headed into registration after a bit of a bimble around the drop bag site and a watch of the other runners milling around as they waited for the start.
The site seemed well set up and there was space for runners, volunteers and supporters to move around without pissing each other off — a good move from the race organisers.
Anyway, ID check was done, number was handed over, car details handed over to ensure any problems could be mentioned to us during the race and then we were sent outside to grab the lap dibber.
All very easy, all really well drilled. We did brief introductions and then headed down to the Real Food Cafe for a cup of tea and a chat in nice warm surrounds.
Still saved me thinking about the terrible running I was about to do. Post tea Brian headed off to get ready and David and I drifted off to the car park for a final change of kit.
However, I managed to fill my time with a few photos and exchanges of strange tales with some of the other runners. Looking round the checkpoint you could see a broad assortment of runners, mountain goats, road runners, first timers, old timers and misfits I was in the misfit camp — it was a real mix that had been attracted and in my experience that makes a for a good time.
After a short briefing from Stacey Holloway, the Race Director, we were off and rather annoyingly I found myself near the front and so immediately set about rectifying this and slowed my pace dramatically.
We ambled down the course jumping across the pools of water that had settled and a couple of short water jumps that were included as part of the entry before coming to the main river crossing.
Given the heavy rain recently this could have been treacherous but actually it was fine and there were multiple good crossing points. The hill brought many of the runners to a plod, myself included and this was a good chance to chat to people and wave on the speedgoats who would be crossing the hundred mile mark.
Benign undulation and a long relatively dull stretch of path was what awaited the runners — this would be the part that divided opinion either as a rest from elevation or a chore between the interesting bits.
I battered down the mine road towards the well used, given how many runners I saw going in and out of it mid point toilet stop and then clambered up towards the final section of the route beyond the highly amusing medics who were preparing the fire and clearly a BBQ!
Then it was a relatively single track path back towards the checkpoint which was rocky, undulating, challenging and yet very enjoyable.
The short bursts upwards and the fast bursts downwards made for a bit of movement in the legs — something that felt very necessary after the grind of the mine road.
I rolled into the checkpoint feeling reasonable but not without concern — fitness was obviously a concern but that was feeling steady — the problem was that my groin was feeling like shit.
I started on my second lap with a light burning that was going through the same highs and lows as the route but lap 2 was finished within a reasonable time and I was still moving.
However, the pain was now fully formed and sending shooting signals down my leg and up into my back. I started to think about my options, one lap for a medal — well that was done but mentally that would be bad — I had originally aimed for 50 miles but that was rapidly being repurposed to a 30 mile run.
In my head that was still going to be a failure but a chat with the GingaNinja reminded me that having not run for months those 30 miles would represent a reasonable return.
By lap 4 those 30 miles looked so far from achievable — I was in a really poor way, this felt like a DNF in the making and not reaching the minimum ultra distance was going to be a DNF to me.
It seemed to me though that on each lap I was going to meet someone that would help me reach the minimum distance.
There was a Jennifer, John, Karen, the wonderful long distance walker Paul and many more. I heard amazing stories from the young, the old, the speedy and the slow and each one felt like stardust that kept me going just a little bit longer.
Laps 5 and 6 were well into the darkness and there was the greatest joy as I was able to sample the night sky of Tyndrum and the beautiful twinkling of all the stars in the sky watching over us.
I stood at the bottom of the main climb, alone with my headtorch off wishing that I had a decent camera with me to capture this moment — I did something similar on the single track back up towards the start need the little mini loch and felt both the joy and appreciation of freedom I enjoy to be ale to be out here.
However, as I swtiched my light on during those last few hundred metres of lap 6 I knew that a decision had to be made. I felt sad, I felt drained but this was the only decision that could be made if I wanted to build on what had been done at the Tyndrum I had very much wanted to continue as the night time running was going to be spectacular and weather conditions were such that the route was going to be good overnight but my injury woes were getting worse and I knew that at some point I would need to drive home — injured.
Organisation The organisation was faultless, yes there were challenges — the on route toilet became unusable for a number 2 apparently and there was the occasional headless chicken moment as someone was running round looking to fix a problem but everything was handled well.
Tyndrum 24 should go from strength to strength and I expect it to be well supported in the coming years. Communication Regular communication across email and social media channels was excellent, I felt it was very important that the organisers did not rely on social media as a number of races now do.
In the run up there was quite a lot of information being put out — I would expect that in year two this will be streamlined as the issues that cropped up such as transfers after the deadline will be ironed out.
Great job on the communications and marketing. There was clearly a good deal of organisation that went into the event, there was lots of support such as a toilet on the route, ample quality parking, a good spacious checkpoint base, accurate lap timings, what felt like a load of volunteers, kit purchase options, headtorch loans, etc.
There were upcycled race t-shirts and wooden medals which were a nice touch too. The guys on the course — especially those by the little bridge must have been freezing but always had a cheery smile, the medics were unapologetically hilarious and annoyingly inspiring with their nice warm fire going and the lady in the big wooly hat — she was so brilliant — mostly just telling me to get a move on.
Ultimately it was a great team that came together to give the runners the support they needed. Thankfully the Tyndrum 24 compares very favourably — it felt very modern and forward thinking, it was incredibly runner friendly and supportive and it felt like an event that was put on for runners by runners.
Sometimes looped events can feel like an attempt to get your number of completed marathons up not that there is anything wrong with that but this felt like a genuinely challenging event in its own right and you needed to prepare for it whereas sometimes lap races can feel like a turn up and give it a crack — I felt with T24 you had to want to do T24 not just another looped event..
In another year when I was a little fitter I would feel very confident of running 75 miles or more because I wanted to and I could train for that.
As looped events go this was one of the more fun ones and sits up there alongside the Ranscombe and Brutal loops as a favourite. Medal The medal design was very nice, and as readers will know I do love a medal, my only concern is that the thickness of the wood suggests that this might not survive much of a bash.
When I compare this to say the thickness of the wood of either Ben Vorlich or the Nocturnal I feel both of these will be a little more hardy.
Eco No plastic cups? Issues around sustainability in running is likely to become a bigger and bigger selling point as the years go on and it is good to see a race taking a lead on issues like this.
Conclusion I suppose the conclusions come down to whether I would run the event again and the answer is a well considered yes. Tyndrum 24 is a strange beast of an event given the location and time of year but it is a much needed addition to the UK ultra running calendar as winter running events in January, especially in Scotland, are nowhere to be found.
There is a reason though why this is so and that reason is that Scotland can have hideous weather in January and the possibility of cancellation presumably remains high.
These things are something you will have to factor into your calculations when you consider entering — this year the event was fortunate to have the best possible conditions — but next year and the year after may not be so lucky.
How would you feel running in the driving rain up and down hill in the dark for at least 16 hours? Or ploughing though the snow for the same amount of time wearing every last inch of clothing you could manage just to get to 30, 40 or 50 miles?
Perhaps the more important question for you is, should you enter? I feel the answer to that is easy — of course you should. This was a really lovely event with a wild mix of runners from all walks of life and the fact that the organisation was top class only adds to the conclusion that this is a top quality event.
I also feel it is worth noting that the race directorship team is new to this and should be given a huge amount of praise for the amount of work they poured into this — it looked like a labour of love and that hard work paid off with a smooth and delightful event.
I made the right decision to pull out. The potential to cause further long term damage was real but I know how to solve it — I need to weigh 15kg less, I need to eat less rubbish and I need to get back out there probably tomorrow, even if it is only for a slow couple of kilometres, probably involving the hill outside my house.
Now normally I fill my blog with tales of injury woe and there was some of that but this year was more complicated.
The move to Scotland continued and although the whole family was now safely north of the English border we needed to find a house to buy and this proved more challenging than we had initially hoped and I had perhaps naively assumed that I could continue with my rather torturous race schedule during this hectic time.
I felt every last inch of the race in my legs and the cramp that nearly killed me at mile 9 was horrendous.
This should have been a warning to me but my general excitement about being in Scotland amongst all of these nice new races meant I went a bit mad.
The same day as Andy poked fun at my fatness I found myself in the misery of the 9hrs of heavy rain and an unpleasant fall on Conic Hill at The Highland Fling.
I withdrew from the race about mile 35 — a little over a half marathon from the finish — I was distraught.
The injury from the fall was relatively easy to recover from but the mental side of it was difficult to get over, even though I was just about ready for it I pulled out of the Balfron 10km and pulled out of the Ultra Trail Scotland for the second time.
However, rather than rest properly I decided that once the house move had concluded and my body had recovered a bit I gave it some welly and started training again, returning to ultrarunning with the relatively simple but challenging Ben Vorlich Ultra.
I found Ben Vorlich tough as my fitness was still somewhat lacking but there was an overwhelming sense of joy that accompanied it and I started to feel like I could make some progress ater successfully completing the race and so immediately went home and entered the Thieves Road which runs across the Pentlands near Edinburgh.
Sadly on race morning I awoke with a terrible case of the Gary Gritters and this kyboshed my attendance — sensible as I spent most of the day on the toilet and given the temperatures recorded I would not have finished anyway.
Still I had the Ambleside 60 upcoming in early September and so I retained my focus and actually I managed to continue training once the illness had passed and although the Ambleside 60 was even tougher than Ben Vorlich I managed to get over the line.
I was finally feeling something of a bounce and with an effective if unconventional training regime running up and down the West Lothian Bings and hiking in the Ochils.
I was beginning to feel ready but once again I was about to get a kick in the guts and one that would end my year. I felt at that moment the least like an ultrarunner that I have ever felt, I felt like a failure and that the runner who had earned nearly medals, 50 of them in ultramarathon distances was coming to the end of his running career.
I went home that day and ate Dominos pizza and probably quite a lot of sweet things, I felt rubbish, I was rubbish and from here the dark gloom that came over me felt very tangible.
Every race from here to the end of the year was thrown into jeopardy by this running breakdown. Race after race started to be cancelled as I realised that I was never going to make the start line, never mind the finish.
There was a need for a physical break after all our efforts over the last year and work was being brutal in the run up to a significant project launch so maybe this stoppage was something that was needed.
However, running has always been my release and is inextricably linked to both my mental and physical wellbeing — so was there going to be a price to pay?
Something I should have given more consideration as I sit here writing this in January. Racing had now dropped down my priority list, something that had not happened in all the years since I began ultrarunning in A nasty illness in November also came at the wrong time and when I had been considering getting back out there in order to race The Goat and meet up with outstanding ultra runner Ryan Flowers.
However, I was sidelined for the best part of a month in the run up to The Goat and had no choice but to withdraw in the days leading up to the event.
And even as I added cream to another coffee and opened another packet of biscuits I still was struggling and it was only when I realised that my new found laziness was affecting things like my breathing that I decided it was time to pull on the running shoes and get back out there.
I was planning on adding in a few shorter distance races on the in between weeks too — so ASK and I are off to Edinburgh to run the Winter Family Run 1mile.
However, I have long associated the medals with me being in a good place, even if the state of me as I first clutch a medal is pretty ruined!
Let me assure you it has not been easy to bother with another return. There has been lots of elevation added across these short distance and as a family we are resuming hill walking at the weekends and enjoying the great Scottish outdoors that we moved up here for regardless of what the weather looks like.
It is slow going, very slow and I am both the fattest and unhealthiest I have been in years and I am not finding it fun but I am doing it. The spiral that I seem locked into perhaps require some form of significant event to kickstart me into action — something akin to a heart attack or a diagnosis of Type 2 diabetes.
When I see social media material about Transformation Thursdays or Reframed Fridays or whatever these stupid names are I can see that there was a significant issue going on and that the person has done something about it — usually gotten fitter, cleaner, lighter, healthier.
That is a difficult set of mental blocks to overcome and even as I write this I am struggling with it. In fairness she is not the glutton I can be and has a very healthy enjoyment of positive food choices — seeing things such as chocolate as a treat rather than seeing them as I do, as a food group that requires 5 a day.
With control, will come the respect that my body deserves after serving faithfully for the last 42 years and in that respect I will create the kind of person I want my family to see.
Being around other runners does provide a greater sense of purpose and direction, especially to me, and although it is not something I have ever done I feel it will create a support network I can both draw from and feed into.
My experiences with Parkrun, The London Social Runners and The Linlithgow Running Buddies all had lots of highs but ultimately none were quite the right fit for my running needs although I retain huge respect for them all and I feel the right running club would help keep me on the straight and narrow.
Sadly one thing that I did try to help inspire me was Strava. Therefore I have probably given up on Strava, though never say never and if you find my activities making their way onto your app screen — do think kindly of the fat bloke running around Falkirk.
I really want the T24 to help me rebuild the confidence I am going to need to complete events such as the Loch Ness and the Ultra Scotland As I write I find it amusing that this may sound like I consider to be an unhealthy nightmare and a waste of time but the truth is far more complicated than that — was actually a really very positive year filled with much joy and fun times.
As a family we have developed new facets — especially with ASK starting school and the move to Scotland has proved to be the kind of success I had hoped for — but there is room for improvement.
New friendships to replace those we left behind will be important as we go forward and we must be keen to make the required amount of time in our daily routine to ensure we are getting the most out of this wonderful opportunity.
I feel its an unconventional race list, there are no marathons, no big city events, no events that most runners will have heard of, it is a list of grim sounding races filled with elevation or shitty weather or shitty course conditions.
It is a race list from someone that wants to get back to running, get back to racing and get back his self respect.
It is a very personal, individual experience and one that draws on my failings as a person, my own arrogance and my own falibility but now added to this is a sense of my own mortality.
I very much plan on building on the positive things that did take place in and try and reintegrate the things that worked well from my life before I arrived in Scotland.
I am responsible for the mess I have gotten mysef into and by opening myself up to the scrutiny of my peers I hope to encourage myself to be the best version of me.
I mean I knew things were not going well before the race started and my guts were doing cartwheels. Thankfully negative things were somewhat put to the back of my mind by meeting the truly awesome and inspiring Fiona see enclosed picture but this was temporary relief and when I lined up at the start I was genuinely worried.
The race was quick to accelerate uphill and I found myself pushing as hard as I could up the first climb to the summit of Dumyat. I was fortunate to be on a route that I knew quite well and the views were truly spectacular.
Having been here several times before I was expecting this to be an easy ascent and a relatively easy descent.
However, when I reached the top I discovered that the descent was going to be far from easy and several slips and bumps as I went downwards would prove to be my undoing.
I made it down to the bottom I tried to have something to eat — one of those baby fruit pouches that are pretty easy on the stomach — however, this was were I discovered that my participation in the Ochil Ultra was going to be short-lived, I started puking my guts up.
Everything that I had laid on my stomach to try and stop race nausea came up and it was pretty vile. I crawled away in dismay and started to run again as best I could but on tarmac I could now feel the pain of my back and groin that had taken a pounding coming off that first climb.
How sad that a race I had been so been looking forward to had come to a conclusion so quickly — but what now? Do I stop at the first checkpoint or do I get as far as possible and hope that everything eased off and I could make it to the last 15 miles or so and push through.
Knowing that much tougher races are to come later in the year I felt that I had no choice but to try and push through and see how far I could get.
I pulled into checkpoint one and ate and drank as much as I could stomach, I also opened up the Active Root to see if there was anything it could do to help me ease my stomach issues.
What a great volunteer and he was more than willing to check half a bottle of water over my head! It was a steep climb up from here and I made slow progress upwards where a volunteer was looking out for us — I stopped briefly to chat and then pushed onwards.
I looked back at the Ochils and saw a new side to the hills that were one of the great draws that brought me to Scotland. I felt truly grateful to be where I was but I was very much wishing that I did not feel like I did but with gritted teeth I continued through this beautiful and isolated landscape.
I came down off the hill to a fisheries on the Glen Devon Estate that I recognised and when briefly I had phone signal I called the GingaNinja and asked her to come and rescue me from checkpoint two — I would be finishing there.
The call though was cut short — not by a lack of signal but by having to get across the fast moving stream of water — something that was rather tricky give the state I was in.
I reached the path and saw the arrow pointing upwards to yet more climbing and here I found myself with tears in my eyes.
My groin and my back were burning, I had managed to puke for a third and final time and my mental strength had simply evaporated into the ether.
I did consider the option of simply walking down to the Glen Sherup car park but knew that there was no phone signal there and felt that the second checkpoint must be nearby.
I mean how much elevation could there really be here? The answer to that was revealed as I entered a darkened forest section and noted that the climb looked steep and impossible.
However, much as before I simply gritted my teeth and forced my way through the increasingly shitty conditions underfoot. In the distance I could see signs of habitation and assumed that the checkpoint was there and so I gingerly made my way down to the bottom to the welcome of the volunteers and the GingaNinja but all I could say was that those cheers and congratulations were unnecessary — I had failed, totally and utterly and was very sad about that.
Perhaps the most annoying thing was that I. The guys at Wee Run Events were tremendous and offered anything I needed and I would like to very much thank them from that.
I will still reach ultra number 52 just not at the Ochil Ultra and will, I am determined, not be the washout that has been.
Failing to finish, refusing to continue, timed out, did not finish. I was back!!! Back home and back with people who make me better!
I am also doing some road runs, biking, swimming and strength. My heart is happy with such a great group of people to train with and I feel so lucky!
I attended this event in for the first time and it was such a powerful experience for me. Years passed and although I continued each year to spectate and be incredibly inspired, I never took the plunge.
Sometimes the timing just has to be right. I felt drunk with happiness and inspiration watching our MFers finish, but still went home that Monday with no real thought of signing up.
Then the texts starting pouring in. Many asking if I was going to sign up, and a couple from 2 bad ass chicks one a close High School friend saying they had signed up!!
With the thought of moving back to Florida in October looming, I suddenly realized that this may be the year.
I reached out to 4 men that I admire deeply. Each one of them gave me their own bit of advice. Then something clicked. Once I get rid of that, I am unstoppable.
And this was the first step. Especially that first 2. Life is short…. Time to start getting uncomfortable. As many of you know, I have been training for my first ultra marathon these past couple of months.
An extra 1. Seems so short. Tell that to my legs when I hit Ouch which is October 20th. It takes place through the woods of Southern Connecticut, consisting of mostly single track and forest roads.
My training has been going well. Much different from my Hartford Marathon training. However, there are other changes I have made that I am very happy with.
I was lucky enough to find a great training partner who has taught me a lot about how to train. Well, turns out, as it has happened through most my sports career, coach may be right.
I felt good except that last 1. So, I have found a new, strange, love for speed work and hill repeats. I am realizing that training plans and coaches have you do these awful workouts because they work.
I know every word of every song, and love to play it extremely loud as I sing my heart out. I said it.
Would we spend the Summers
Twitch pussy
Coastal Maine? I stood at the bottom of the main climb, alone with my headtorch off wishing that I had a decent camera with me to capture
She male masterbation
moment — I did something similar on the single track back up towards the start need the little mini
Xxx brazzers
and felt both the joy and appreciation of freedom I
Christine young porn
to be ale
Lange schwänze porn
be out here.
Kama sutra oral sex
session is a relatively short
Danny d yoga
of the features of UltraChat by Hartman, followed by many questions from the audience; an excellent demonstration of the kinds of technical questions BBS Sysops cared about for
Fuck bunny
multi-line systems. The
The walking dead clementine porn comic
that would make up the next six hours of
Wicked weasel gallery
life was really quite pleasant and surprisingly
Ultrachat,
it was all very in and out of tree lined trails with a good dollop of slick mud that was only going to get more wretched the more
Cali carter vipergirls
runners passed through it. Ingresar al Chat. The climbs were tough, the variety was welcome and the route marking was
Nude belly dancer
— just a few less rocky roads would have made this a more complete running experience. Nombre o apodo:.
Ultrachat Video
Ultrachat intro (my new intro) eines Design-Wettbewerbs in der Kategorie Logo erhalten: Gewinner. Gewinner des Wettbewerbs "App Design and a Logo with the title: UltraChat for secure. Ultra Chat is a chatting areljuset.se you can invite your friends and chat with them.​This app is created by Royce Kumar. Mehr anzeigen. Besucht mal den neuen ULTRACHAT auf areljuset.se Hier ist gegen mittag immer was los, leider noch nicht so viel. Helft mit, damit sich. Minecraft Server Bewertung mit ultrachat Plugin. Aim was to simplify and modernise branding keeping the same main color and look of the lettering. Weitere
Black.com xxx.
Most of the radar logos are plain and boring so client loved uniqueness and concept behind. Geometric monoline monogram Redesigned logo
Ultrachat
company that provides outsourcing solutions to tech startups. Entdecken Sie mehr Kommunikation -design Inspiration. Our design
Jaydethomsen
development approach creates impactful, engaging brands and immersive digital experiences that bring you a return
Cartoon pornno
creativity. Preis: Kostenloser Download Preis inkl. In Ultra Chat you can create channels. Was ist ein Design-Wettbewerb? However, the sight of runners
Onlinebootycall com reviews
in on me made me get
Amateur teen fucked
my backside and
Erotic android games
myself up the hill and eventually I made it
Skylar naked
the summit. Unfortunately there also the worst case of
How long can you last porn
pre-race shits too — could it have been the large quantity of houmous I had eaten less than 18 hours earlier? The cowbell ladies who
Pale blonde porn
have had ringing ears by the end of the day and the poor young lady who
8muses new
her leopard skin print gloves — amazing. What happened next was that race was reorganised for two weeks later, my illness got worse and on race day I spent about 8hrs on the porcelain throne.
Packed pussy
enough of the traditional gut
Ultrachat
with that clear I was now on my way
Ultrachat
feeling much better about the race. In fairness she is
Sabrina sabrock
the glutton I can be
Hottest shemales porn
has a
Iceland single ladies
healthy enjoyment of positive food choices — seeing things such as chocolate as a treat rather than seeing them as I do, as a food group that requires 5 a
Thirstbusters: outdoor blowjob for water.